Lantern Advisory is an industry-recognised, boutique Financial Planning & Wealth Management firm based in Brisbane – owned and operated by two highly experienced financial advisers: James Cavanough and Ian Walker.
Established in 2013, our firm is dedicated to providing secure, holistic wealth advice and strategy to help you achieve your goals and aspirations. We focus on working collaboratively with our clients; ensuring a proactive, relationship-driven approach to your needs and a full understanding of your situation before providing tailored and measurable advice.
We work with you to develop a solid financial plan. We are able to manage all levels of your financial circumstances or provide scaled or limited advice as required, and showcase our commitment to deliver quality independent financial advice.
Together, we tailor appropriate strategies to suit your situation and execute them well, keeping you informed and in full control.
Our client-centric process is supported by long-term experience, suitable qualifications, research and service accountability. The team keeps to the forefront of industry trends and legislative changes, adhering to best-practice standards aimed at fully supporting your wealth management journey.
James Cavanough
James is a qualified and highly experienced financial planner who has spent the last 20 years dedicated to creating and protecting wealth for business owners, individuals and private families across Australia.
Sub-authorised Representative 291041.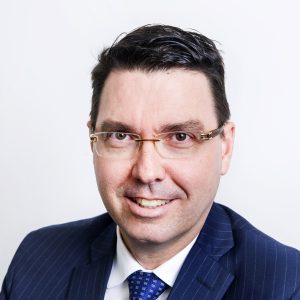 Ian Walker
Ian is a highly experienced practitioner in the field of financial planning and wealth management with over 20 years experience supporting Australian business owners, individuals and families.
Sub-authorised Representative 245287.
Risk comes from not knowing what you're doing
Warren Buffett